Announcing Our New Website
Posted by

Date

June 14, 2020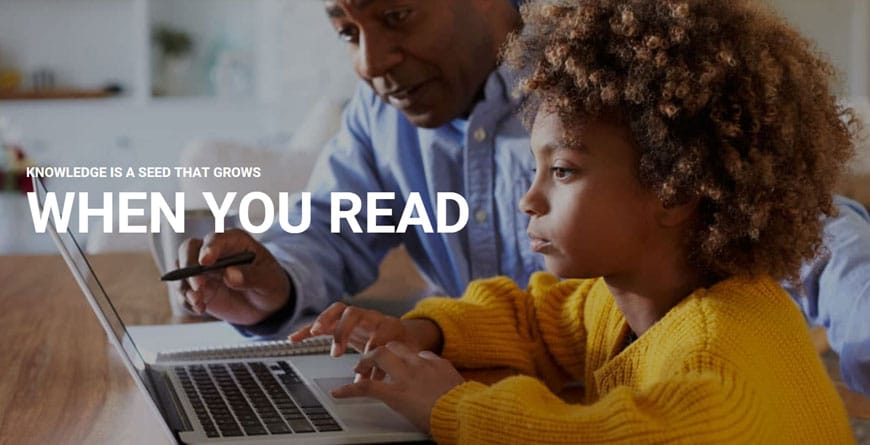 In case you haven't heard, we have made some big changes to our website. We are excited to announce that our new website has launched with some features that provide clear content and improved navigation. We have partnered with Zoom Application which allows for virtual tutoring sessions. Tutoring sessions are structured to be as realistic as possible.
Our service is rooted in providing a quality service that results in an awesome learning experience. Every student is matched with a tutor that understands their personal needs and is trained to help them overcome an academic slump. Tutors are there to be supportive and create high impact learning experiences that are effective. Students are challenged beyond the formal academic curriculum. Keep up with our "Blog" where we continue to learn together about various topics such as evidence-based research to improve reading fluency.
The curriculum framework is a 10-week module that concludes with a student book or essay. This module begins with individualized testing and is specifically structured to improve student confidence and increase success on standardized tests. A detailed curriculum plan can be found on the Curriculum webpage. The module concludes with a student creating a book or essay of his/her choice. To book a session simply click the "Book a Session" link on the main menu page.
Meet our Reading Room tutors listed on the main page of our website. We have several fabulous tutors who are dedicated to helping students improve their academic game. We are always expanding and looking for quality tutors who would like to join our team. Join us by clicking the "Get Started" link to find out more information on how to become a tutor at The Reading Room.
Check out the "Gallery" section to see some of the work our students have done during their learning sessions. By using a hands-on approach and a systematic method we have been able to facilitate deep learning while creating an engaging and fun environment for our students.
Check Out our Testimonials
"Every time grades come out, I think about my wonderful teachers for helping me get this far. I want to give a big thanks to Cynthia Januszka, one of the best tutors ever, for helping me when it mattered most."
~Katrina
We are currently starting "Group Sessions" where students will work with other students on reading and discussing books.  The educational term is literature circles and each student will have a job as we read and discuss a group novel.  It's a great way for students to maintain social contacts and literacy skills while enjoying books this summer.  Sessions will be one hour a week for four weeks.  Sign up now as first session runs from June 27th through July 25th.  
Contact Us (954) 551-5527 info@readingroomtutor.com