The Harmonious Relationship Between Reading and Writing
Posted by

Date

March 23, 2020

Comments

0 comment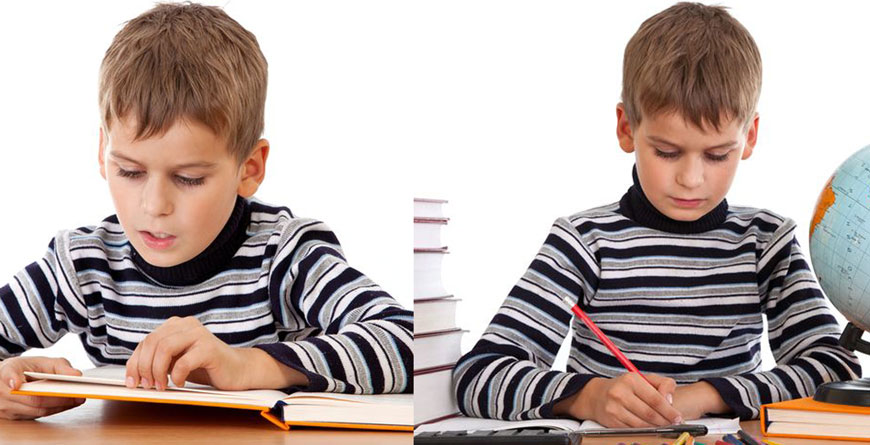 Many educators have explored the ways in which to improve students' written proficiency. Like many other skills, writing is one that takes practice. However, endless writing isn't the best way to improve this valuable and rewarding skill. A student may evade writing assignments like the plague but rush to the computer to play the newest video game. The use of engaging stories is central to improving reading proficiency which is directly linked to increased student reading proficiency. Shen (2009, p. 88-89) noted that "a writer utilizes the same schemata that are used for reading comprehension" and that "reading and writing share the parallel composing process." The essential aspects of writing are learned simultaneously to learning the essential aspects of reading. Reading increases the body of knowledge that a student can draw from to apply when writing. Likewise, Graham and Hebert (2011) have noted that writing has helped students become better readers as well. Furthermore, the application of varied sentence structures and the opportunity to be creative increases student reading fluency as he or she becomes familiar with various sentence structures and common spelling patterns.

The wonderful thing about reading is that there is a great selection of genres and topics to read about. Like a television with over 800 channels, a library is a source where any student can find something enjoyable to read. Genres such as fiction, nonfiction, poetry, drama, biography, and topics related to science, art, and mathematics are some of the choices available to young, impressionable, and novice readers. Assigned reading and writing for 30-45 minutes a day is one of the many ways in which a student can improve written proficiency. Figure 1 shows a comparison of writing samples between two students: Child 1 has not read a story and Child 2 has a story read to him before he writes (Eckhoff, 1983). It is clear that Child 2 implemented observed sentence structure and patterns from the text that he read. Essentially, a student's written response is affected by the structure of the text which they read.
The Reading Room successfully improves reading and writing proficiency by teaching the principles of phonological awareness, sentence structure, phonics, vocabulary, fluency, and comprehension. Additionally, our trained tutors incorporate written response in each lesson, whether it be through journaling, writing from a character's perspective, or describing in writing what was learned that day. The goal for our students is that they become more well-rounded writers and readers that can also apply the skills they gain to other academic activities and subjects.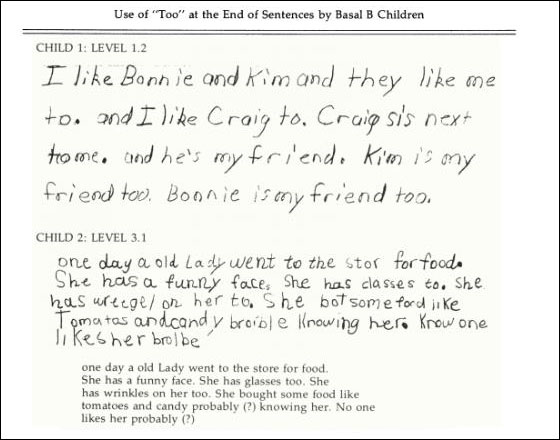 Eckhoff, B. (1983). How reading affects children's writing. Language Arts, 60(5), 607-616. Graham, S. and Hebert, M. (2011). Writing to read: A meta-analysis of the impact of writing and writing instruction on reading. Harvard Educational Review, 81(4), 710-744. Shen, M.Y. (2009). Reading-writing connection for EFL college learners literacy development. The Asian EFL Journal Quarterly, 11(1), 88–89.